Archives
Message from the President DUWA (2010 - 2015)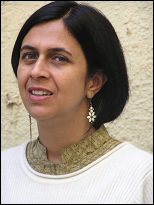 Greetings!

I am privileged to be a part of the many constructive and highly valued activities of the Delhi University Women's Association. I am fully conscious of the unique role that DUWA has played in the past.

DUWA has come a long way since its inception almost 50 years ago. The endeavor of the organization has always been to add value to society in a creative and productive fashion.

I see DUWA as an independent but constructive entity that complements and supplements the University of Delhi. In many ways we are an extension of the University and I would like to believe that we are also integral to the university community. In the past, the DUWA has focused on education and skill development. Keeping in mind the current trends and needs of society, it may be a good time for an enlightened reassessment.

In the next 5 years, DUWA would like to undertake projects related to health and the environment issues such as:
Managing our environment so as to reuse, recycle and renew resources
Promoting healthy eating habits amongst students
Setting up a counseling / De- stress Centre where students could be helped to cope in a holistic manner with various emotional problems
I look forward to your continued support in all future activities of DUWA.
Neelanjana Singh
President, Delhi University Women's Association (2010 - 2015)